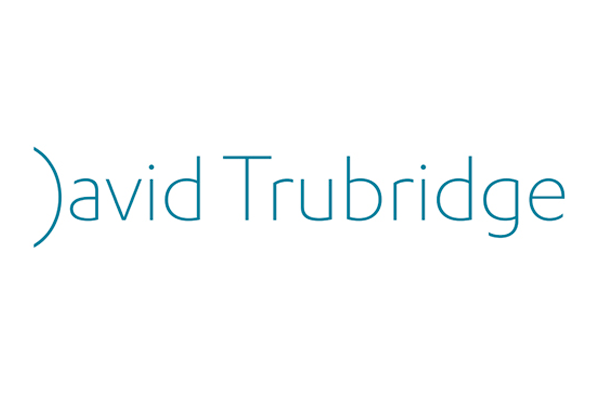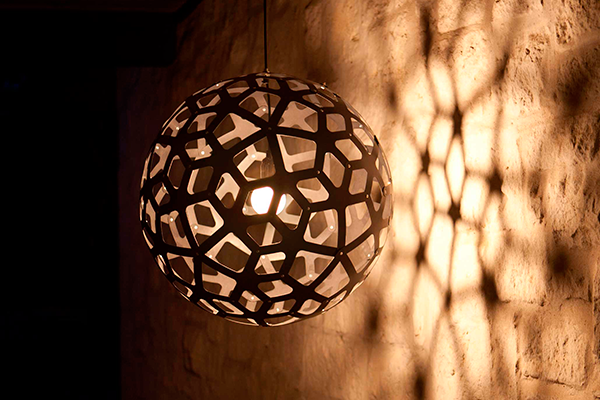 Coral Pendant Light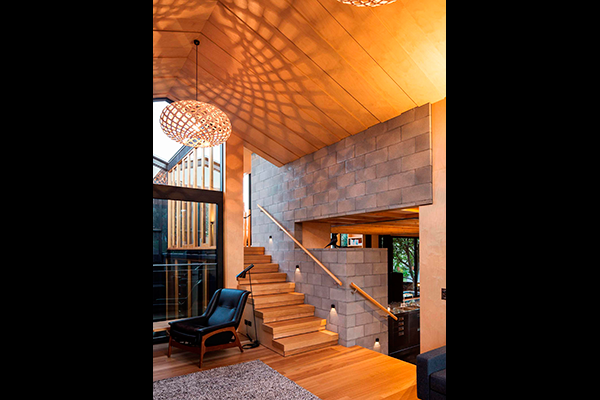 Kina Pendant Light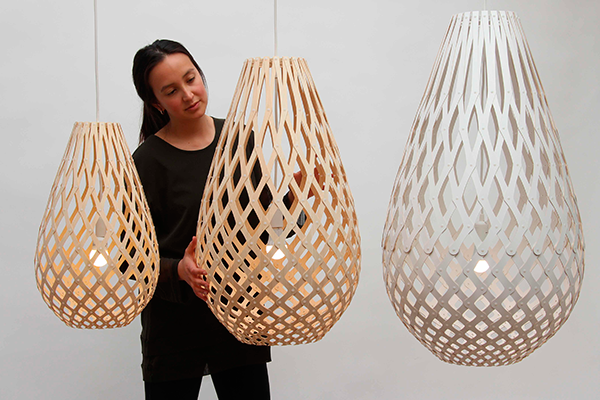 Koura Pendant Light
---
David Trubridge Manufactures Lighting in New Zealand.
David Trubridge runs a design studio working with other prominent companies on collaborative projects and products.
New Zealand based David Trubridge is one of the world's preeminent designers, and a recognised leader in environmentally responsible design. Countless influential international publications have featured Trubridge's iconic work, which ultimately launched the 'raw sophistication' design trend. In 2008, the French magazine Express listed him as one of the top 15 designers in the world, and in 2012 the Pompidou Centre in Paris purchased his 'Icarus' installation for its permanent collection. In 2015 the company received two Red Dot awards for its Nikau and Snowflake kitset lightshades.
David Trubridge and his company are active leaders in the design scene, exhibiting regularly in United States, Europe and Asia. Since its founding in 1995, his company David Trubridge Limited, has grown from David Trubridge himself and one assistant to a team of 23. His work is manufactured onsite at the company's studio in Hawke's Bay, New Zealand and is sold around the world into a myriad of residential, hospitality, commercial and gallery locations. The collection includes approximately 30 lighting designs and a small number of artisan furniture pieces.
The company also has a dedicated design facility DTStudio, which works internationally on commission work, public art and licensed designs for other companies. The studio has worked with Cappellini Italy, Bleux Australia, Hemptech NZ, Tsar Carpets Melbourne and Offecct Sweden. Projects have been completed for Cloudy Bay NZ, Swarovski Crystal, Oroton Australia, Westfield Los Angeles, and Bombay Sapphire NZ.
His design process combines innate craft knowledge, sculptural abstraction and computer design technology. In 2004, he was selected to go to Antarctica as part of a prestigious arts fellowship. Experiencing this austere yet fragile environment further reinforced his drive to create sustainable design and to raise awareness about ecological responsibility in design.