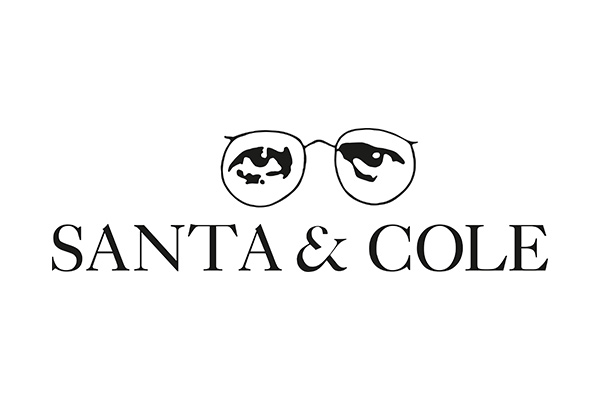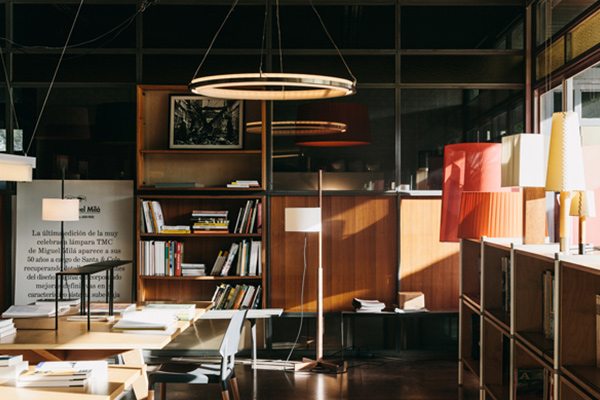 Santa & Cole headquarters library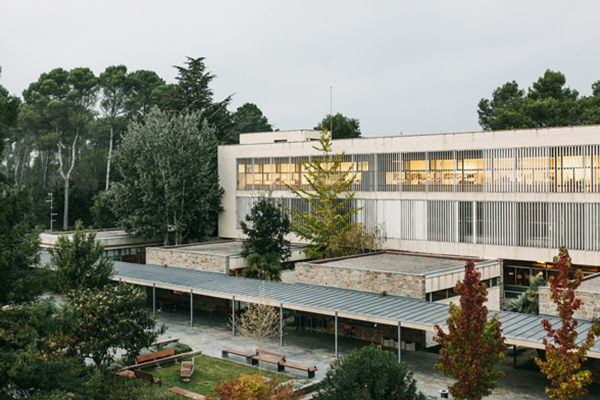 Santa & Cole headquarters exterior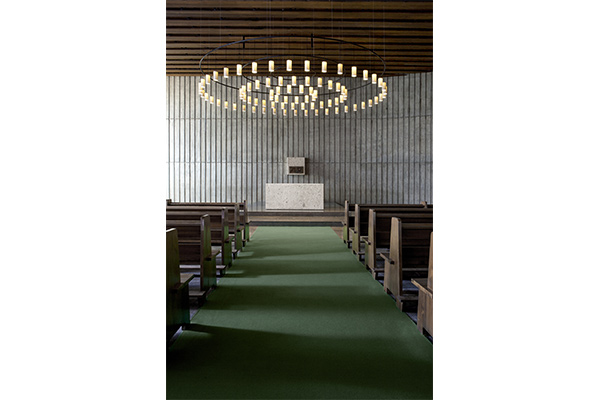 Cirio pendant lamp by Antoni Arola
---
Santa & Cole is an editing company from Barcelona, Spain. Since 1985 we have been engaged in the design and development of lighting and furniture products for hospitality, the workplace, and for residential and urban projects.

The Indoor collection aims to enhance the quality of homes, offices and privately run public spaces This collection contains lighting and furniture that has a stimulating, understated presence.
Our products are functionally good and intellectually moving, because of their beauty, their good design and the meaningful story they tell.
Editing means unveiling a piece of work usually created by someone else; that is, that has a recognisable author. Editorial work is our raison d'être and the way we operate: we consider, select, take a risk and finally offer products and services initially conceived in partnership with a good designer, for our contemporaries. We believe that an editor's greatness lies not in having a powerfully large company but in their catalogue.
To date, over 80 Spanish and international authors have contributed to developing our catalogues.
Products that are known for their understated presence, timeless form, functionality, and honestly and thoughtfully selected materials.
Our philosophy for taste leans more to the modern rather than the futuristic side. We are interested in reason, balance and silence before stridency. We are particularly driven by being the standard bearers of good Spanish design the world over.
At Santa & Cole we endeavor to select only what is interesting, either because the product has a story to tell, for the history behind it, its elegance of form or its smart technical solution. It isn't about appearances or trends: we edit only things that move us again and again.
Large-
scale installations of Santa & Cole's lighting can be seen at hotels, restaurants and public
spaces across the world. The company has also made a significant contribution to urban planning with innovative outdoor lighting and element